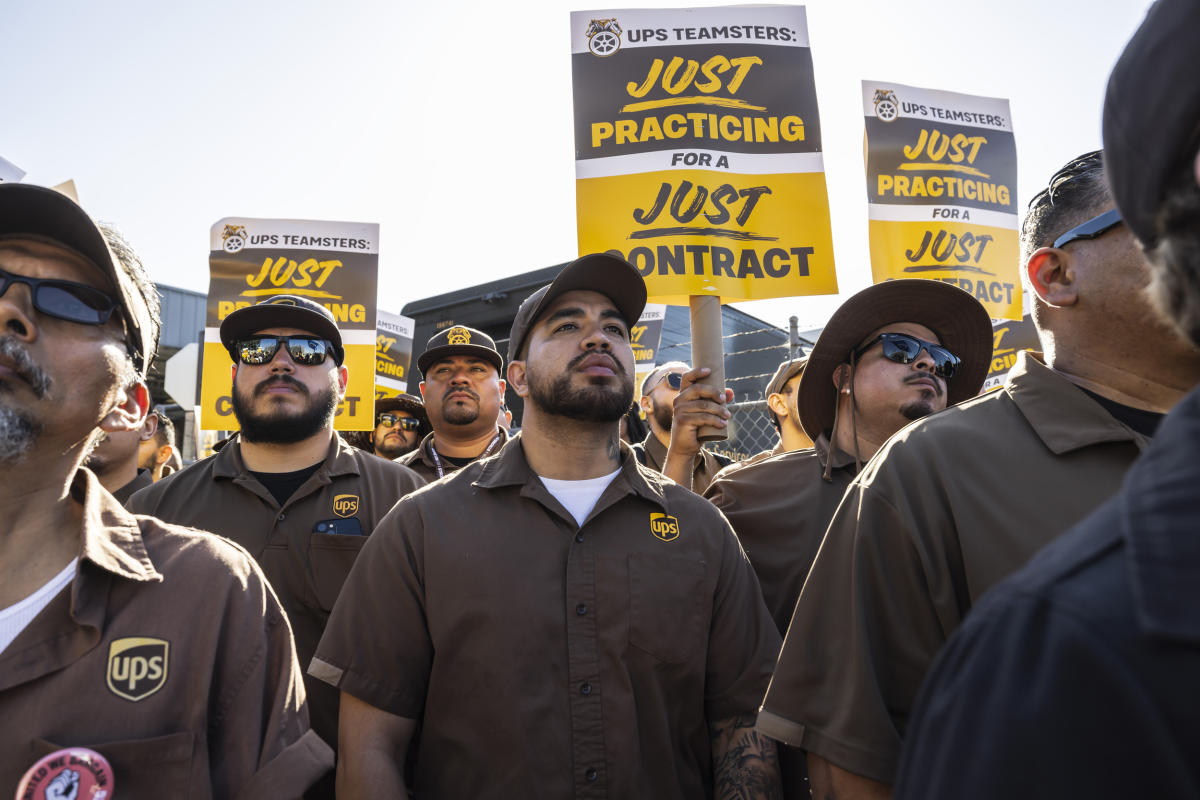 UPS workers overwhelmingly approve new contract, ending strike threat
United Parcel Service workers overwhelmingly approved a new five-year labor contract, ending a potential strike threat for the major shipping company.
The new contract was approved by 89% of those who voted, reports the Wall Street Journal. It focuses on wage increases and improved retirement benefits. The deal also includes protected wages for any workers who decide to strike in the future, and secures jobs for anyone who has been employed with UPS since January 1, 2018.
The agreement gives employees higher pay, bonuses, and 401(k) retirement contributions. It also creates a "career path" for part-time workers to become full-time employees and grants the company more flexibility to hire temporary workers to meet customer demands.
The contract covers about 240,000 UPS workers, including more than 220,000 package handlers, feeder drivers, and sorters. It follows a series of tense negotiations that had sparked speculation of a potential strike.
UPS and the International Brothers of Teamsters, the union that represents UPS employees, began negotiating in November, arguing over wages, retirement benefits, and scheduling flexibility. Earlier this month, the Teamsters had voted to authorize a strike and warned that UPS would be hit with "rolling regional strikes" that would disrupt the company's operations.
UPS has repeatedly said it does not anticipate a strike and the contract's approval will help to ensure a smooth shipping season during the upcoming holiday season.