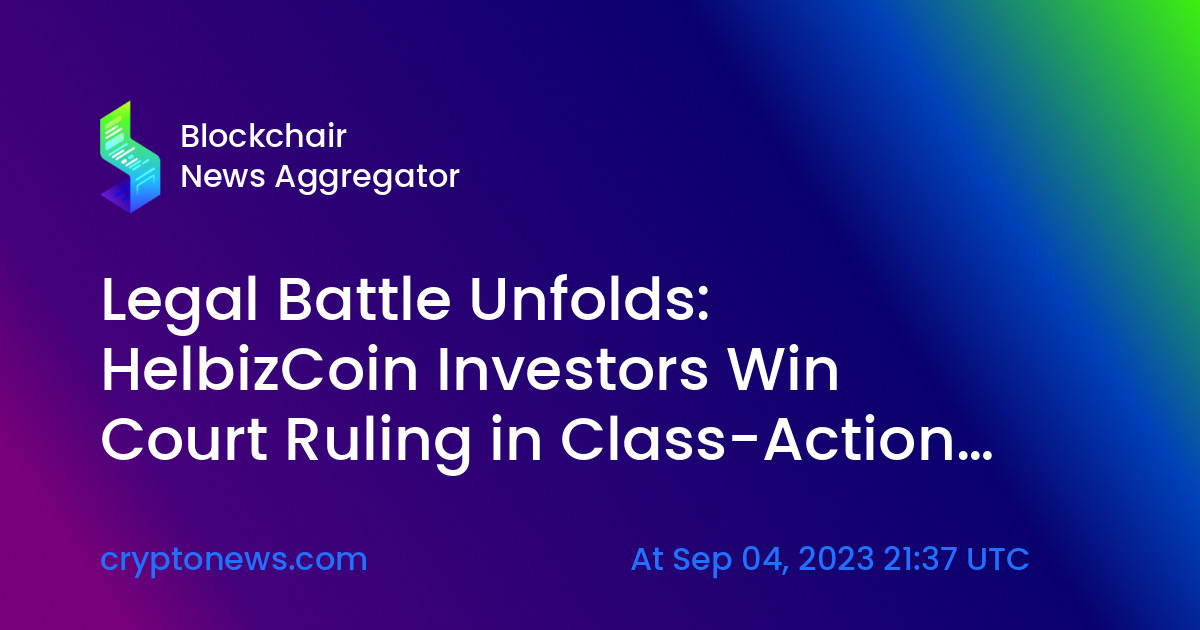 Legal Battle Unfolds: HelbizCoin Investors Win Court Ruling in Class-Action Lawsuit
A class-action lawsuit against the creators of the HelbizCoin cryptocurrency has ended with a court ruling that found the initial coin offering (ICO) to have been invalid. According to the ruling, the ICO was a securities issuance and was not originally registered with the U.S. Securities and Exchange Commission (SEC).
The lawsuit was filed by several investors against HelbizCoin for allegedly violating the U.S. securities law. The investors had purchased the cryptocurrency in an initial coin offering early last year. However, the company failed to register the ICO with the SEC as per U.S. securities laws.
The legal battle waged for months with HelbizCoin trying to have the case dismissed on the basis that the investors did not have any legal standing to challenge the legality of the ICO. However, the court disagreed, finding that the investors had all the necessary legal standing to challenge the validity of the ICO.
As a result of the court's decision, the investors have been granted the right to potentially recover some of their losses, pending a future hearing. This means that HelbizCoin could potentially be liable for any losses incurred by the investors due to the lost value of their cryptocurrency investments.
This case provides a sobering reminder to both companies and investors that ICOs are subject to the same regulations as ordinary securities offerings. Companies that are offering ICOs need to ensure that they comply with all relevant regulations in order to avoid legal action and financial losses. Furthermore, investors need to exercise due diligence when investing in any ICO to ensure that it is legitimate and compliant with applicable laws and regulations.