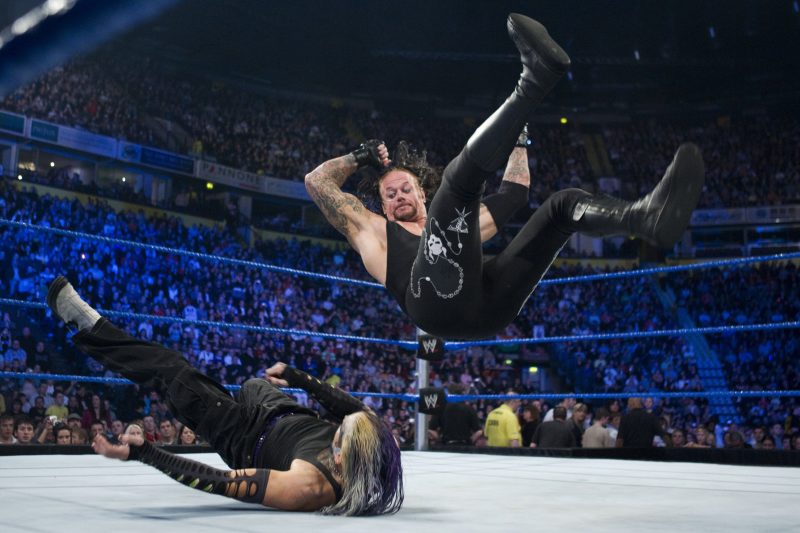 WWE's SmackDown to return to NBCUniversal's USA Network in more than $1.4 billion deal
WWE's long-running series SmackDown has returned to the USA Network home after a multiyear deal between NBCUniversal and WWE. USA Network, a unit of NBCUniversal, will pay WWE more than $1.4 billion over five years for the weekly series SmackDown.
The move brings the iconic series back to USA Network, where eight of the previous nine seasons of SmackDown ran before moving to SyFy in 2010. The new deal begins in October 2019.
The agreement places a range of WWE content on NBCUniversal networks, including USA Network, NBC, SyFy, E!, Bravo, and NBCSN. It covers SmackDown Live, Total Divas, the WWE Network, and WWE pay-per-view offerings, as well as seven additional hours of series from the WWE Network library.
In addition, NBCUniversal's first-look development deal with WWE will provide the potential for scripted and unscripted series based on WWE characters and properties. NBCUniversal will also have access to WWE's vast archive of video programming for repurposing.
The new deal serves as further evidence of WWE's transition to an integrated TV, film, and digital entertainment company. The million-dollar agreement provides a boost to the company's bottom line, as well as airtime for the product on a major TV network.