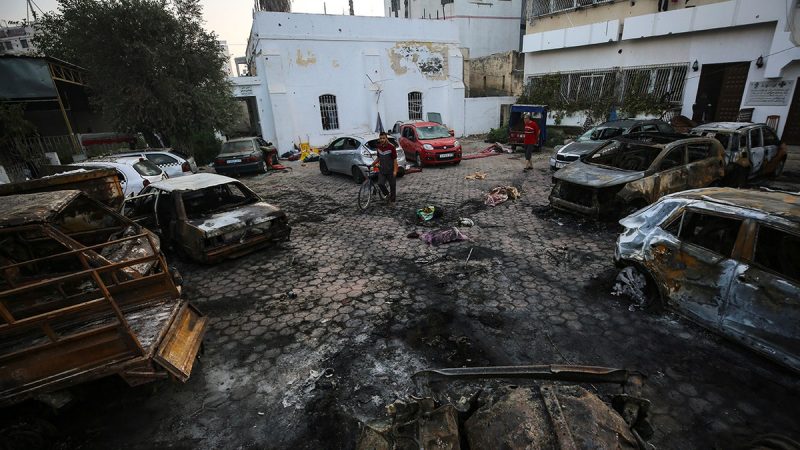 Gaza hospital blast: Here's what we know
– On May 13th, 2021, there was an explosion at Al-Wafa Hospital in Gaza City, Gaza Strip.
– The explosion was believed to be an Israeli airstrike, however, Israel has denied involvement in the incident.
– The hospital was being used as a rehabilitation center for those with disabilities, including physical, neurological, and mental health needs.
– Local medical officials have reported that at least two people were killed and nine injured, including children.
– The United Nations and the international community have condemned the attack and called for an independent investigation.
– Hamas, the ruling party in Gaza, has denounced the attack and accused Israel of committing a "crime".
– This incident has increased tensions between Israel and Gaza, with retaliatory rocket fire from Gaza into Israel.
– It is unclear who is responsible for the attack, and further investigations are underway.