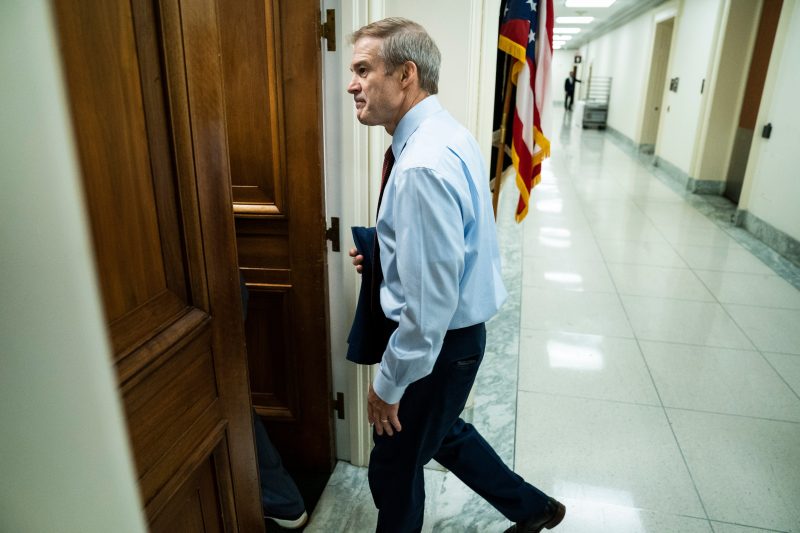 Jordan's implosion in House speaker bid lays bare GOP civil war
Jordan's implosion in the race for House speaker laid bare the civil war raging in the Republican party. The incident once again highlighted divisions between the party's conservative and moderate factions, especially as it relates to whether it should continue to oppose President Biden's policy agenda or seek to negotiate bipartisan compromises with the Democratic majority.
The civil war began when Jim Jordan, the ultra-conservative representative from Ohio, threw his hat in the ring for speaker, drawing a resounding endorsement from the far-right House Freedom Caucus. But Jordan quickly found himself in hot water with more moderate Republicans, who accused him of advocating the same hard-line tactics that the GOP had employed under former Speaker Paul Ryan, resulting in standoffs with Democrats that ultimately diverted resources away from addressing pressing policy concerns.
Jordan's critics further alleged that his anti-compromise stance and unwavering support for President Trump would make it all but impossible for the GOP to cooperate with Biden and effectively legislate in a split Congress. In the end, Jordan withdrew from the race, with his opponents citing his populist rhetoric and approach to politics as key problems.
The dramatic collapse of Jordan's failed bid for speaker clearly demonstrates the deep divide in the Republican party. It remains to be seen whether anyone from either side of the divide is able to bridge the gap, or whether the party will continue to be torn apart by its various factions.