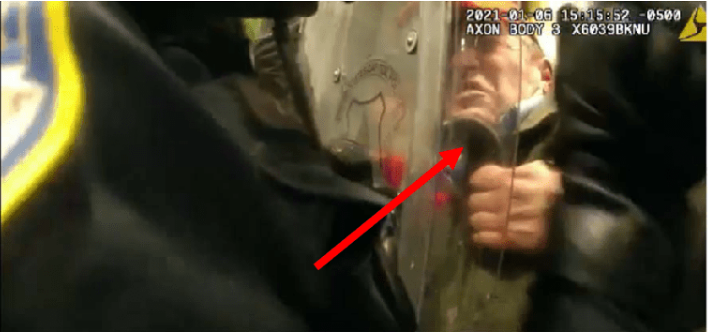 Trump appointee sentenced to nearly 6 years for attacking police on Jan. 6
Federico Klein, a former Donald Trump staff appointee to the State Department, was sentenced to 68 months in federal prison on Wednesday for his role in the violent attack at the U.S. Capitol during the January 6 insurrection.
Klein, 42, who served as a special assistant to the former president, was accused of assaulting police officers with a stolen riot shield and a wooden pole. He was captured on video pushing the shield at a line of police officers who were trying to stop the mob from entering the building.
Klein's attorney, Alexandra 'Ali' Apkarian, asked U.S. District Judge John Bates to impose a sentence of probation instead of jail time, citing Klein's service in the Marine Corps and his time working for the government.
Judge Bates acknowledged Klein's service and patriotism but said he must be held accountable for his actions. He noted that Klein's participation in the attack was "in effect, a vote by him to overthrow the will of the people and disrupt the peaceful transfer of power."
Klein pleaded guilty in February 2021 to three felony counts of assaulting police officers with a dangerous weapon. He has been held in jail since his arrest in January 2021.