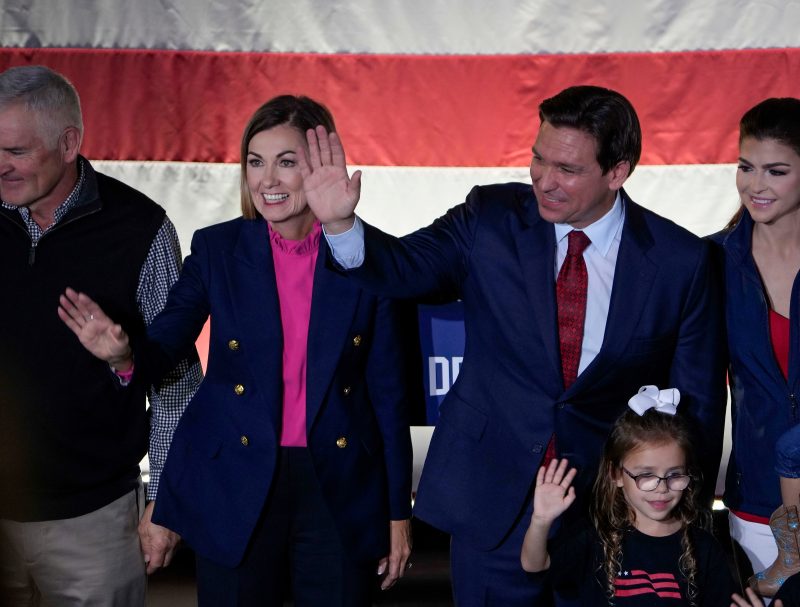 Iowa Gov. Reynolds hits back at Trump as she throws support to DeSantis
Iowa Governor Kim Reynolds has thrown her support behind Florida Governor Ron DeSantis in the race for the Republican presidential nomination, saying that DeSantis' policies are the most aligned with Republican values and plans.
Reynolds hit back at President Donald Trump's criticism of DeSantis in recent weeks by saying that Trump "has a long-standing respect" for DeSantis and his support for the party. She praised DeSantis' approach, including his proposed tax cuts, workforce training programs and efforts to combat human trafficking.
"Ron is the right choice for the Republican Party and the country," Reynolds said in a statement.
She added that DeSantis' leadership "is the kind of conservative approach we need in Washington to ensure a prosperous and secure future."
Reynolds' comments come at a time when Republicans across the nation are beginning to choose which candidate they want to represent the party in the presidential election. Trump is a strong favorite in the party and his approval ratings remain high among Republican voters. However, DeSantis has gained ground in the primary race, with some polls showing him leading the field.