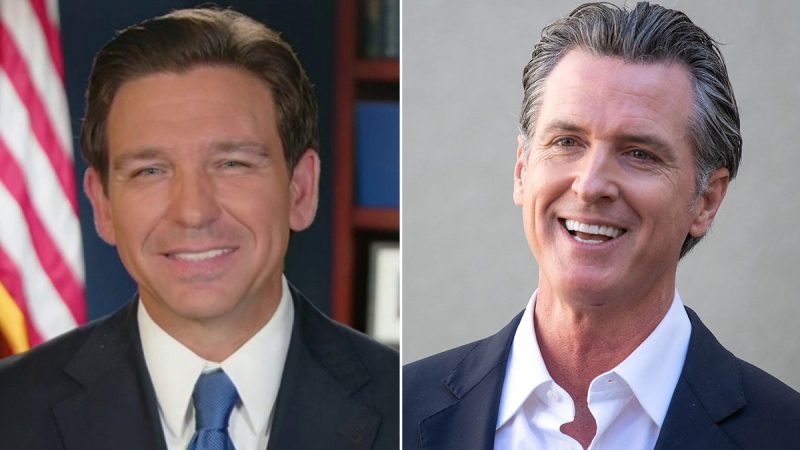 DeSantis campaign slams Newsom's 'blueprint for failure,' explains why their debate will be 'biggest one yet'
The DeSantis campaign has responded strongly to the Newsom campaign's refusal to accept the upcoming debate. In a statement, the DeSantis campaign accused Newsom of trying to avoid debating and outlined why the highly-anticipated gubernatorial debate will be the "biggest one yet."
The DeSantis campaign accused Newsom of trying to implement a "blueprint for failure" by refusing to accept the invitation to the debate. The campaign argued that debating on policy is the "unmistakable hallmark of democracy" and that Newsom's refusal puts him on the wrong side of history.
The campaign also suggested that if Newsom opts to decline the upcoming debate, it will show that he is afraid to have an open and honest debate about the issues facing California and how his policies have failed.
Finally, the DeSantis campaign argued that the debate will be the most important one yet because California is currently facing an economic crisis, a public health crisis, and a homelessness crisis. The campaign argued that Californians need to hear the candidates's plans to address these issues and that the debate will offer an opportunity for voters to hear contrasts between the candidates' plans.