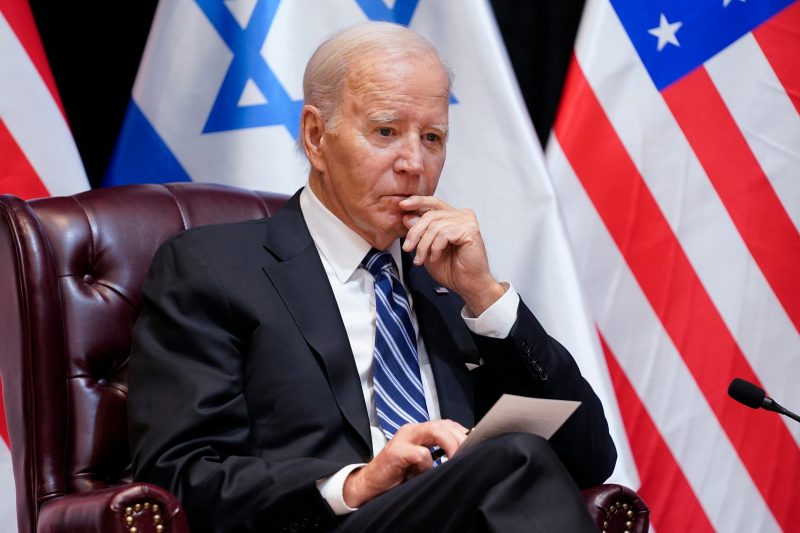 How Democrats have soured on Israel
In recent years, many Democratic politicians have begun to sour on Israel, citing its human rights record, its hard-line stance towards Palestinians, and its influence in Washington. This shift in the American political landscape can be seen most notably in the recent primary victories of Alexandria Ocasio-Cortez in New York and Ilhan Omar in Minnesota—both of whom are part of the new wave of Muslim-American politicians—who ran campaigns that featured criticism of Israel.
In addition, AOC and Omar joined allies Rashida Tlaib and Ayanna Pressley in urging Congress not to pass a recently proposed resolution that affirmed the United States' "unwavering support" for Israel. This prompted a rebuke from former Senate Minority Leader Harry Reid, who warned that such criticism was "not good for Israel."
The increasing backlash towards Israel among progressive Democrats may be attributed to two key factors. First, younger citizens are becoming increasingly aware of the Middle East conflict and are more likely to express their opinions on the issue than previous generations. Second, the politics of identity are playing an increasingly significant role in American politics, inspiring Muslim-American politicians to be more vocal in their criticism of Israeli policies.
Despite the growing criticism, many prominent Democrats remain strong supporters of Israel. President Obama, for example, maintained a close relationship with Israeli Prime Minister Benjamin Netanyahu and worked closely with the country on security and peace initiatives. Moreover, Joe Biden has promised to be "a strong defender of Israel" if elected president.
It remains to be seen how the Democratic party's relationship with Israel will evolve in the coming years. For now, it appears that the party's stance is in flux, with progressives criticizing the country's policies while traditional establishment Democrats remain supportive.