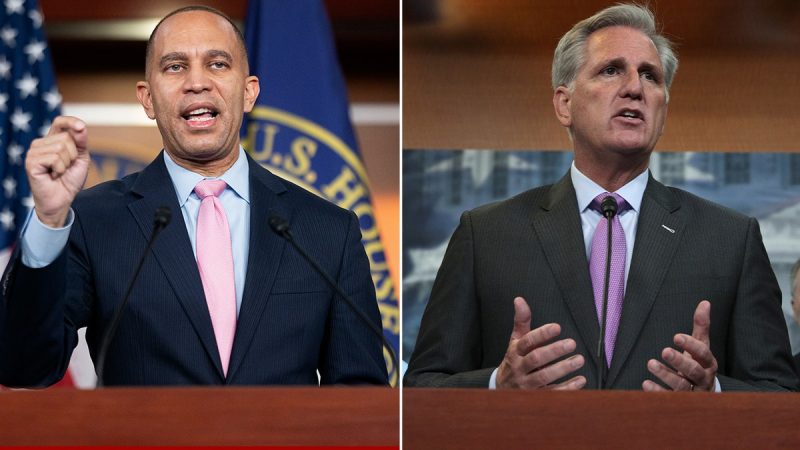 House Dem Leader Jeffries floats end-run around McCarthy to avert government shutdown
House Democratic Leader Rep. Hakeem Jeffries (D-NY) on Sunday floated an end-run around Rep. Kevin McCarthy (R-CA), the top Republican in the House, to avert a looming government shutdown at the end of the month.
Jeffries said his plan would involve a "clean" continuing resolution to keep the government funded and running at President Biden's proposed levels. He called on the White House to use the process known as "rescission" to pull back money President Donald Trump requested from Congress but had not yet been spent.
It's an idea that has been discussed by many lawmakers, including McCarthy, but could provide a way for Democrats to avoid a government shutdown showdown with the GOP. Jeffries argued it could be a "win-win" for everyone involved.
The approach could also be used to win enough Republican support to pass a budget bill that funds the Biden agenda, including his economic relief plan and robust social safety net, while also avoiding a government shutdown.