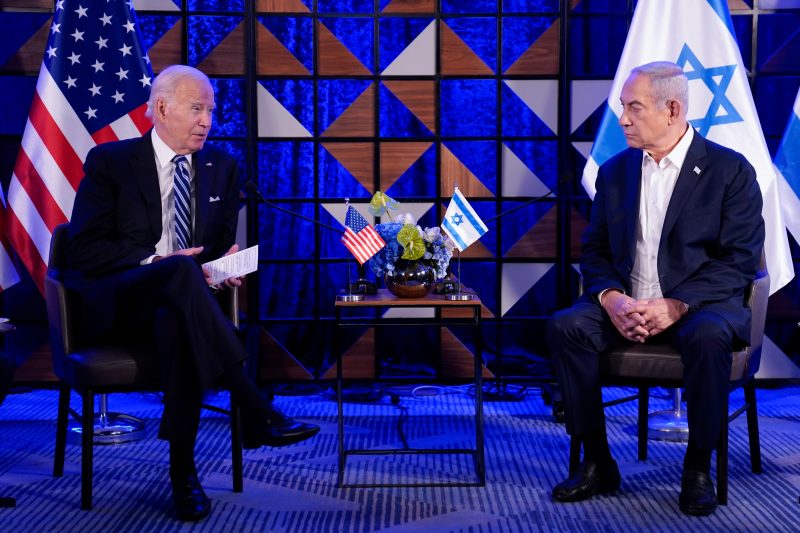 Israel-Gaza war consumes Biden's attention
The Israel-Gaza war has consumed the attention of President Joe Biden's administration since it began in May 2021. Biden has spoken with Israeli Prime Minister Benjamin Netanyahu, Palestinian Authority President Mahmoud Abbas, and the leaders of Egypt, Jordan, Qatar, and Saudi Arabia to urge de-escalation and an end to the violence. Biden also said that US diplomacy should focus on providing immediate humanitarian relief, helping to facilitate a ceasefire, and addressing the underlying issues of the conflict. He has also deployed US Special Envoy to the Middle East, Hady Amr, to the region to work with the parties on the ceasefire and long-term security. Biden has made clear his support for Israel's right to defend itself, while also expressing sorrow at the civilian casualties, including Israelis and Palestinians. The US has provided $360 million in humanitarian aid for Gaza while leading the international community to press the parties to reach a ceasefire.
The Biden administration is reportedly reviewing its military and economic assistance to the region. Under President Donald Trump, US military aid to Israel totaled $3.8 billion a year. Biden has halted an arms sale to Israel that was approved by Trump in the final days of his administration. Biden is not expected to make any major changes to the US-Israel relationship, but he has ruled out arms sales for purposes beyond self-defense and said it would be necessary for Israel and the Palestinians to address the underlying issues.