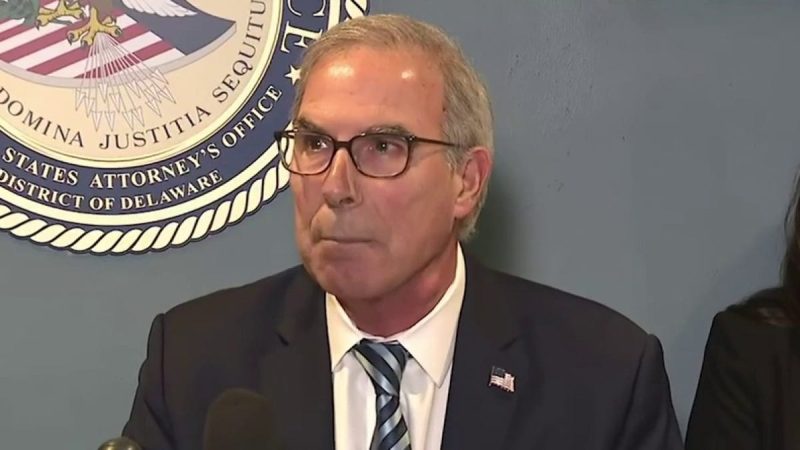 DOJ tax official says Weiss needed approval from his division before bringing Hunter Biden charges: Transcript
According to a transcript of a conversation between former U.S. Attorney for the Eastern District of Pennsylvania William McSwain and a Justice Department lawyer that was released on October 8, 2020, McSwain said he consulted with a senior tax official in the DOJ's Tax Division about the potential for bringing criminal charges against Hunter Biden and was informed that Weiss would need approval from his division before proceeding.
The official "expressed concern about the political optics of bringing a case against Hunter Biden and suggested that any criminal charges in such circumstances would need to be approved at the division level."
McSwain then concluded that "[Weiss'] office did not have the authority to bring charges on its own" and that further proceedings would not be pursued without the approval of the Tax Division. This transcript shows that the potential for charges against Hunter Biden was taken seriously and not simply dismissed as a political ploy.