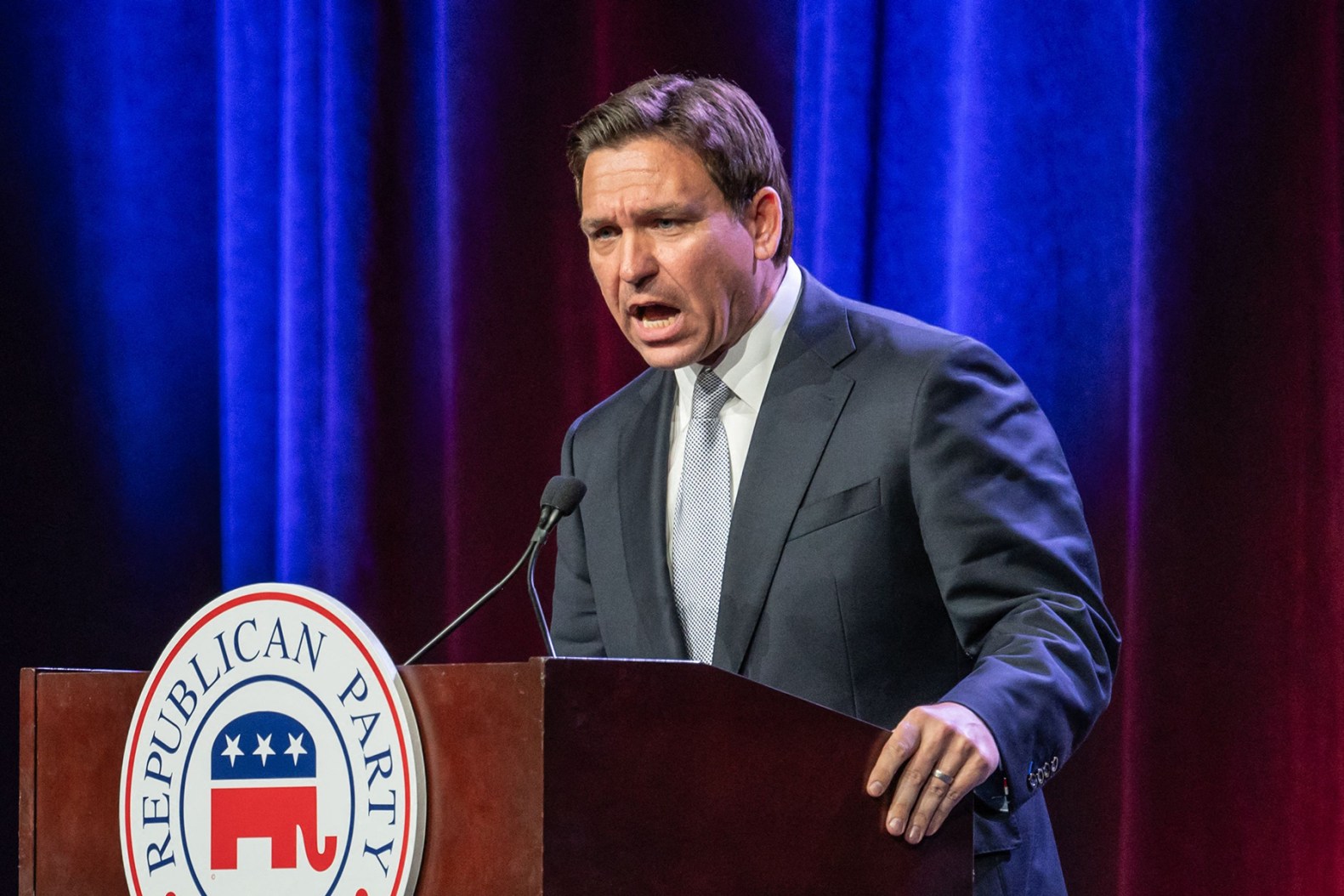 Ron DeSantis must defend Trump, show emotion in GOP debate, memos say
According to memos obtained by the media, Republican gubernatorial candidate Ron DeSantis is being urged by his campaign staff to "vigorously defend President Donald Trump and show emotion" in his upcoming debate with Democratic candidate Andrew Gillum.
The memos reportedly advise DeSantis to be "prepared to go on the attack" against Gillum and "paint him as a typical far-left radical" who would be disastrous for Florida's economy. DeSantis is reportedly also told to portray himself as an "unswerving defender of the President" and remind voters that he is Trump's preferred choice in the race.
The memo reportedly recommends using debate questions about Trump to remind voters that DeSantis is a loyal supporter of the President. It also suggests DeSantis should stay away from talking policies but rather focus on highlighting the differences between him and Gillum and their respective ties to Trump.
Lastly, the memo suggests DeSantis should "show emotion" and "energize" supporters by demonstrating his commitment to standing with Trump on key issues such as immigration and healthcare. The memo also reportedly suggests DeSantis should use personal stories about how Trump's policies have benefited his family.
It is unclear whether DeSantis will follow these strategies; he has previously stated he is running as an independent candidate who stands on his own record and will not be "bought and paid for" by any outside entity. However, DeSantis is certainly aware of the importance of appearing to be aligned with Trump as a potent symbol of Republican support in the fight against Gillum. The debate on October 21st could prove to be a test of DeSantis' ability to walk the fine line between loyalty to Trump and his own independence as a candidate.