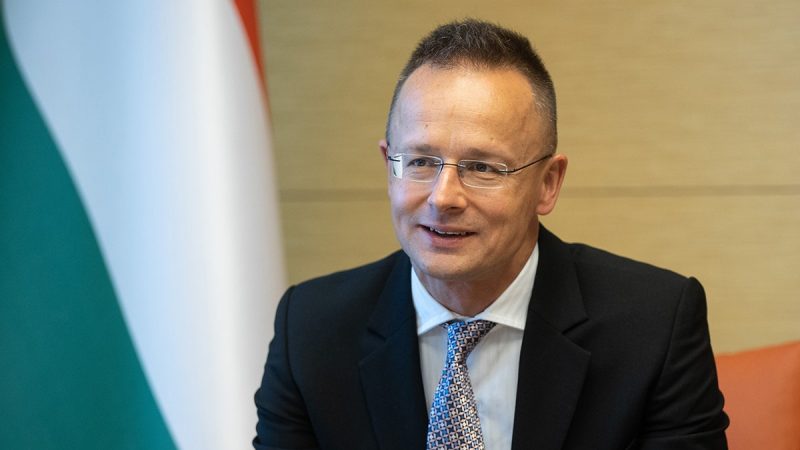 Hungarian foreign minister slams 'lecturing' Biden admin, hopes for return to Trump-era
relations
Hungarian Foreign Minister Peter Szijjarto has hit out at the Biden administration's "lecturing" policy towards Hungary, saying he hopes for a return to "normal" relations akin to when President Donald Trump was in office.
Szijjarto told an online panel on epidemic politics attended by the Italian weekly magazine Panorama, that recent statements by U.S. officials had been "undiplomatic" and "unacceptable" and that there was "no room" for such behavior when it comes to foreign policy.
He said that while the U.S. has every right to criticize the actions of the Hungarian government, the large difference in size of both countries means that the criticism should "come in softer tones" and with "respect."
The minister's comments come amid increasing tensions between Washington and Budapest over the treatment of independent news organizations and university research centers in Hungary, as well as accusations of corruption and a democratic backsliding.
The Biden administration has taken a harder line on the ruling party in Hungary, known as Fidesz, since it took office, expressing its own deep concerns about the Hungarian government's human rights record and its treatment of independent media outlets.
Szijjarto's remarks suggest that the Hungarian government would prefer the warmer relations that it enjoyed under Trump, and it will be interesting to see if Washington continues on the same course, or looks to ease the tension between the two countries.